A Desert Oasis in the Foothills of Scottsdale, Arizona
Stalls & Turnouts Available
We offer unique full-service horse boarding in Scottsdale, Arizona with top-quality care. At Stonewall Ranch, we take care of your horses in every way including rotational scheduled horse deworming program and scheduling shots.
Private Facility in Scottsdale, Arizona
Come visit us! By Appointment only.
A Desert Oasis in scottsdale
spend more time doing what you love
Stalls
Beautiful shed row barns with large stalls, automatic water, fans, fly misting systems, rubber mats, & shavings
large Turnouts
Our large turnouts with shade structures and fresh water
Roundpen
Fully enclosed round pen with new dirt for training & conditioning
Borders some of the best horseback riding in Scottsdale, AZ - 21,000 acres of McDowell Mountain Regional Park directly from the ranch
Large Riding Arena
The new 275 x 150 ft arena has new dirt, roping shoots, and easy trailer parking
Show Pen
Fenced show pen area with gorgeous views of the Four Peak Mountains
Until You Have Loved a Horse, A Part Of Your Soul Sleeps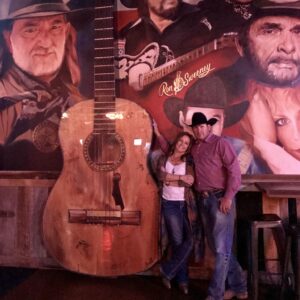 The Stonewall Ranch Property was recently acquired by Rich and Leann Williams in December 2018. After a couple of years searching for the perfect western horse facility, they finally stumbled across Stonewall Ranch in the foothills of Rio Verde just outside of Scottsdale, Arizona. 
Now Rich and Leann have the privilege to enjoy their love of western horsemanship every day at the beautiful Stonewall Ranch, and are excited to share their love of horses with you through their quarter horse breeding program, training and western riding disciplines, trail rides, boarding, and more.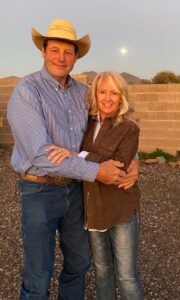 While living in Alberta, where he has spent the majority of his adult life, Bob was quickly torn between his love of horses and sports. Throughout his life, he has followed both passions. From his days playing college and pro football to competing as a team roper and steer wrestler, Bob has done it all. Ultimately though, the western lifestyle was where he was meant to be. Bob has worked and managed several ranches, raised and sold performance horses, and is an experienced rider and horseman.
At Stonewall Ranch, Bob manages the day-to-day operations of the ranch and makes sure all of the horses on property are living their best lives.